Use these cookbooks if you're broke but still want to eat healthy
There are few things in this lifetime that bring you as much joy as eating. When you're broke, though, it's not as easy to enjoy every single second of it. Groceries can get really expensive really quickly, especially when you're trying to buy organic food like all those cookbooks say you should.
Unfortunately, it often seems like the only way to eat cheaply is to go for the junk food. But there are so many more options out there that aren't a Cup of Noodles. For those of us broke women who need some food inspo, there are actually a lot of cookbooks you can use that will give you brilliant ideas. Because one cannot live on the dollar menu alone.
Using cookbooks is a good way to stay on budget. When you know what you're going to cook and do with the leftovers ahead of time, going grocery shopping is so much easier. Meal planning ahead is far from difficult once you get the hang of it, and it means that you won't be wasting money on veggies and fruit that will get all mushy before you can devour them (it happens to the best of us).
Here are four cookbooks you need in your kitchen if you're broke but still want to eat healthy.
In Fact, Paleo Is Not Really a "Diet" At All!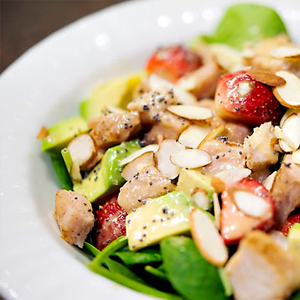 It's really a return to the type of eating your body naturally craves and was designed for. And that's why it works. It's based on how we humans evolved for literally millions of years.
And takes us back to our origins. A time when nobody got fat. When we were all strong, lean and had boundless energy. And when there were no degenerative diseases.